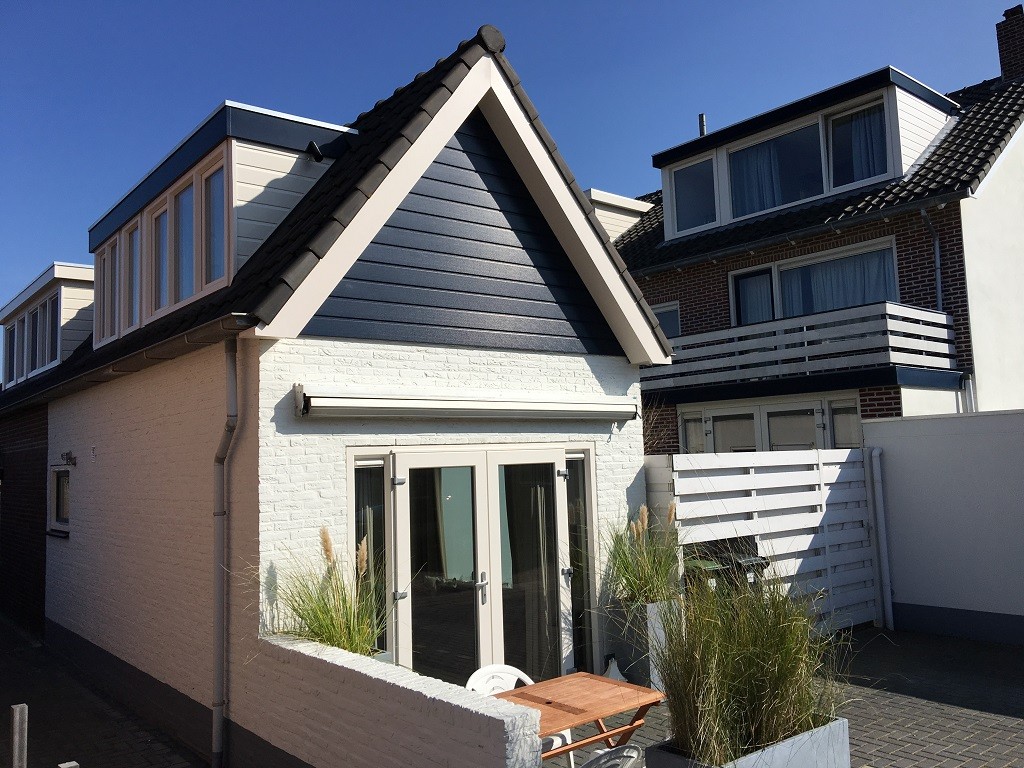 Noordwijk
Our summer house is located 5 minutes walk from the beach and the boulevard. The promenade has restaurants and lively nightlife.
The summer house has a private entrance with free parking for the cottage and is in 2015 (sept-nov) renovated
You have complete privacy.
Zomerbries
The house is fully equipped, including a fully equipped kitchen with 4 burner stove, fridge freezer, kettle, coffee and a microwave oven.
Cozy living room with sofa, flatscreen, dishwasher, oven, washing machine with dryer, central heating, kettle and Sensoo, south facing terrace, private parking and wireless network.
On the first floor one bedroom with two double Auping and closet, and the second bedroom two single box springs (90 x 210), which can be too. Pushed together Includes duvet, pillows and linen.
The bathroom has a shower, hand basin and toilet. The summer house is suitable for 2 to 4 people.
Environment
Noordwijk is known for its long sandy beach and beautiful dunes. In the field of activity Noordwijk offers a wide selection, so you can go hiking or biking in the dunes. There is also a riding school, bowling alley, indoor pool and miniature golf course.
Bike hire is available within walking distance.
The center is an 8-minute walk away and offers a shopping street that is open 7 days a week.
We would like to receive as a guest.
Stefanie & Maurice